Oxnard Auto Center

is your #1 choice when it's time to
consider buying a vehicle you can depend on because Everybody knows…
you can trust us, we're always here for you!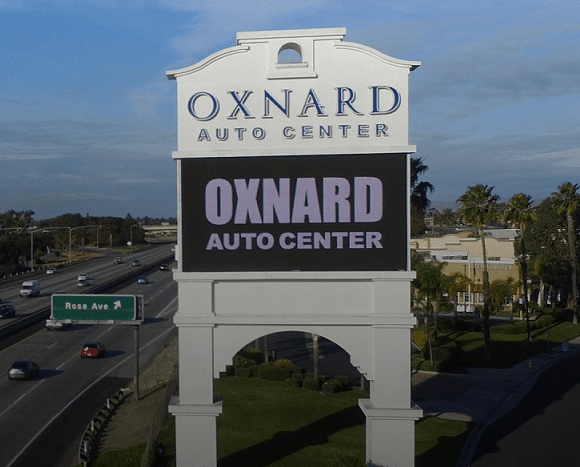 The average American will drive more than a million miles in their lifetime. If you're going to spend that much time on the road, you should be in a vehicle you can depend on.
Oxnard Auto Center is the go-to destination for service and guidance you can trust. Our 600 local employees are eager to show you our 3,000+ new, used, and certified pre-owned vehicles to make sure you find the one you want within your budget.
Our property features 11 dealers offering 14 different makes at exceptional prices. Our commitment to both variety and value is what has made us Southern California's best choice for vehicle purchases for over 30 years.
Life is not about the destination, it's about the journey. Your Oxnard Auto Center has the wheels that take you there. Start your next adventure At the Big Sign where you'll find one of the largest selections of vehicles in Southern California.
AUTO SALES & SERVICE
Oxnard Auto Center #1 in Ventura County*
We're number one in Ventura County for a reason.* Our exceptional deals on a wide range of new, used, and certified pre-owned vehicles make us the top choice for Ventura County car buyers. With 11 dealerships offering 15 makes and a massive selection of pre-owned vehicles, you will find the car, truck, or SUV that best suits your needs.
*Dominion Cross-Sell Report: New and Used Auto Sales Ventura County, California 9/2018-9/2019
CONVENIENTLY LOCATED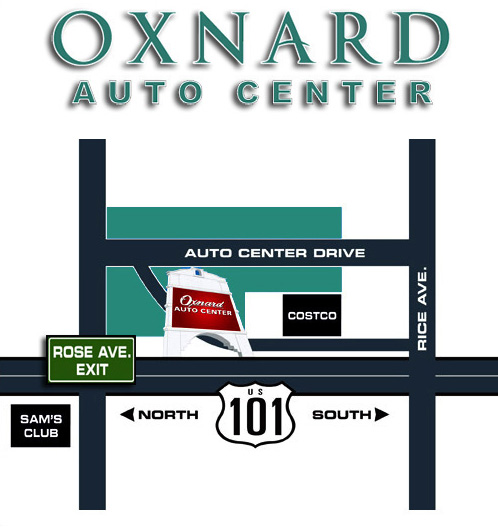 HUGE SELECTION OF CARS
Over 3,000 New & Pre-Owned Vehicles
With over 3,000 new and pre-owned vehicles on site, we have one of Southern California's largest selections of new, used, and certified pre-owned vehicles. With 15 new car makes in one convenient location, we make it easy for you to find the car you want at the price you need.
This combination of extensive variety, exceptional prices, and superior customer service is what has kept our customers coming back for over 30 years.
New, Used, and Certified Pre-Owned Vehicles
Oxnard Auto Center offers superior sales and service from 14 popular and trusted dealers in the heart of Southern California. Located conveniently in Oxnard, we're north of Thousand Oaks, Westlake, Simi Valley, and Camarillo, and just south of Santa Barbara and Ventura, making it an effortless trip no matter where in Ventura County you live. Just look for us At the Big Sign between the Rose and Rice Exits on the 101 Freeway.